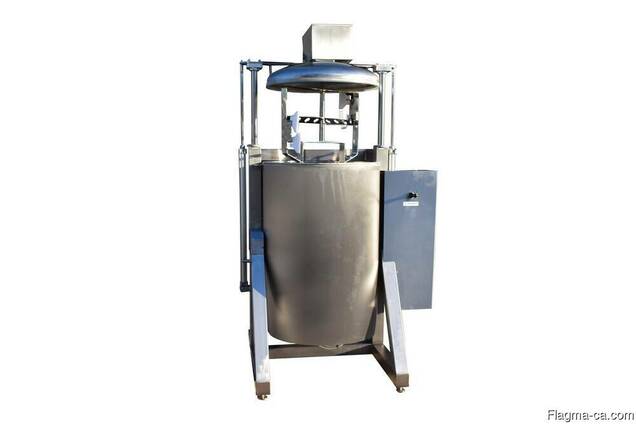 It is the ideal solution for medium-size production.
Regulator ensures easy operation of Normit CUT 150 and allows natural management and tracking of all process parameters such as the temperature of the product, the speed and processing time.
Adjustable, producing high-quality results, it can be implemented in many sectors in the food industry, such as confectionery, chocolate, ice cream, food, bakery or ready meals.
Normit CUT 150 is a multi-functional cutter /mixer. It is able
to produce a wide range of food products instantly with high quality results.
The Normit technology is efficient and convenient: it enables running of various production processes such as cutting, mixing, crushing, refining and emulsifying different types of food product in a single unit. Normit CUT 150 standard version is equipped with a special
tank cavity for hot or refrigerated fluid, which is beneficial
when cooking up to 95°C or for cooling the product indirectly and effectively.
Using the optional temperature control system, uniform and mild cooking is possible, preserving the natural smells and flavours of the ingredients. Normit CUT 150 can also be implemented in other
industries such as herbal, chemical and cosmetic sectors
for crushing, emulsions and making creams.
Posted: 8 March 2019, 09:10
views: 2