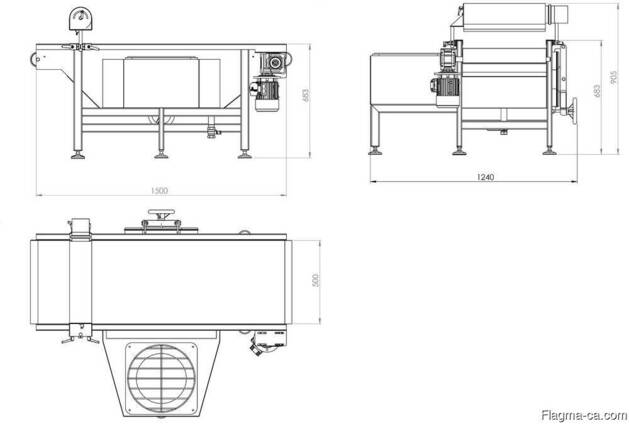 The Normit series CAC air-cooling conveyors are designed for intensive
cooling and removing (water, oil) of the products after frying, cooking
or blanching, using air blown at an ambient temperature.
The Normit CAC ambient air-cooling conveyors effectively reduce the product temperature (in most cases in just a few seconds), immediately stopping their cooking. The product is cooled to a temperature suitable for packaging.
The design of the cooling conveyors ensures optimal air distribution across the whole area of the conveyor mesh. A high performance industrial fan with power controls is set at the bottom of the conveyor and is included in the basic scoop of supply.
Dwell time is regulated via a frequency inventor. The design of the air conveyor´s coolers is convenient for maintenance and inspection. High efficiency minimizes its energy footprint and it is easy to integrate into any production line.
Normit CAC ambient air-cooling conveyors are made completely of food grade stainless steel AISI304 / AISI316L or with PVC belt.
Posted: 8 March 2019, 09:27
views: 2
Similar ads